In 2013 Swansea based creative regeneration agency, Urban Foundry, led an enthusiastic band of local people, including our Assembly Member, local Councillors and members of the community got together to create Uplands Market.
The market was a huge success from the beginning, attracting thousands of shoppers and with a long waiting list of potential traders. Following the huge success of Uplands, we created Marina Market and a series of new markets to do the same - all run by Uplands Market Ltd. - a social enterprise and not for profit company.
The markets have created a job, generate significant spend in the areas in which they operate, raise profile of the local areas, encourage people to shop locally, and support local traders to sell their goods and services. Several traders have used the markets as a springboard to develop their businesses, moving on to supply local businesses and set up their own stores.
So successful have we been, that Uplands was ranked in the top 10 street markets in the UK by the Daily Telegraph, has twice been runner up in the Observer Food Monthly best markets category, and been the Welsh nominee in the BBC's Food and Farming Awards. The markets have also been highly commended in the Swansea Life awards.
The aims of the market are:
• Bring quality Welsh produce to the community;
• Increase footfall in the areas we operate;
• Provide opportunities for small, independent artisan Welsh producers;
• Demonstrate the value of and new qualities of public space;
• Contribute to Swansea's cultural offer; and
• Contribute to a more sustainable Swansea by:
• reducing imported goods and lowering food miles;
• supporting local producers in Wales; and
• contributing to public health with more fresh produce options.
• improving the balance of public space between pedestrians, cyclists and drivers
Do please keep up with our news, both on this website and on our Facebook pages, where all the Market news and updates are posted.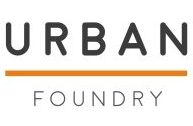 The markets and this website have been developed by Urban Foundry BCorp - a creative regeneration agency.
The street markets were developed as 'pop up urbanism' project to demonstrate the qualities of public space, bringing new life to them.
You can find out more about Urban Foundry's work at urbanfoundry.co.uk
Supporters
Alongside Urban Foundry, this project has also been kindly supported by SCVS and Collaborative Communities